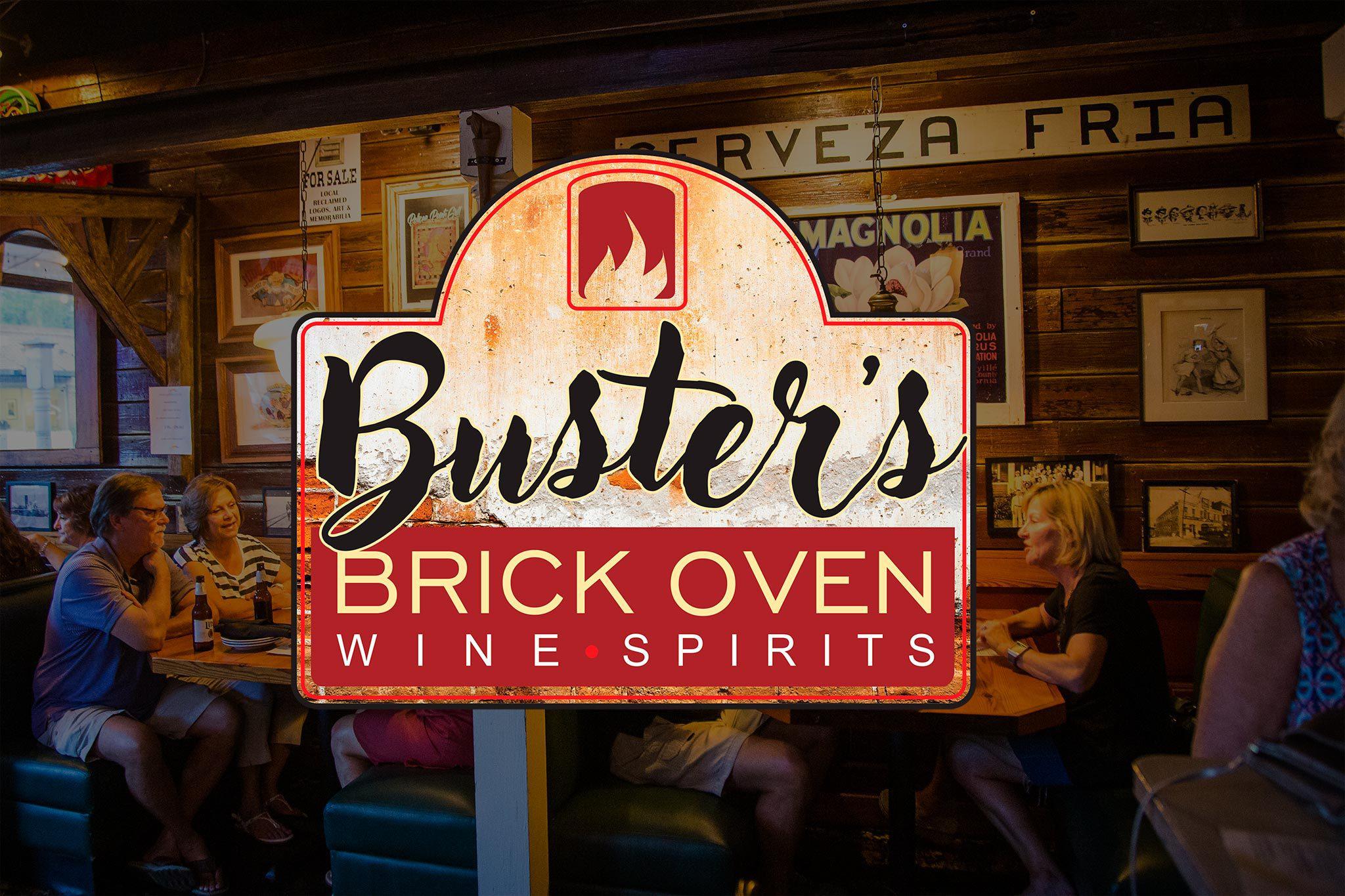 Buster's is OPEN!
Hours:
Tuesday-Thursday: 5-9pm
Friday & Saturday: 5-10pm
Sunday & Monday: CLOSED
Check out the menu and let us know if you'd like to schedule a holiday party!
Located next door to Manci's, Buster's is proudly serving brick oven pizza, appetizers, salads and a full bar with a large selection of wine & beer, including a few Alabama favorites!
Read More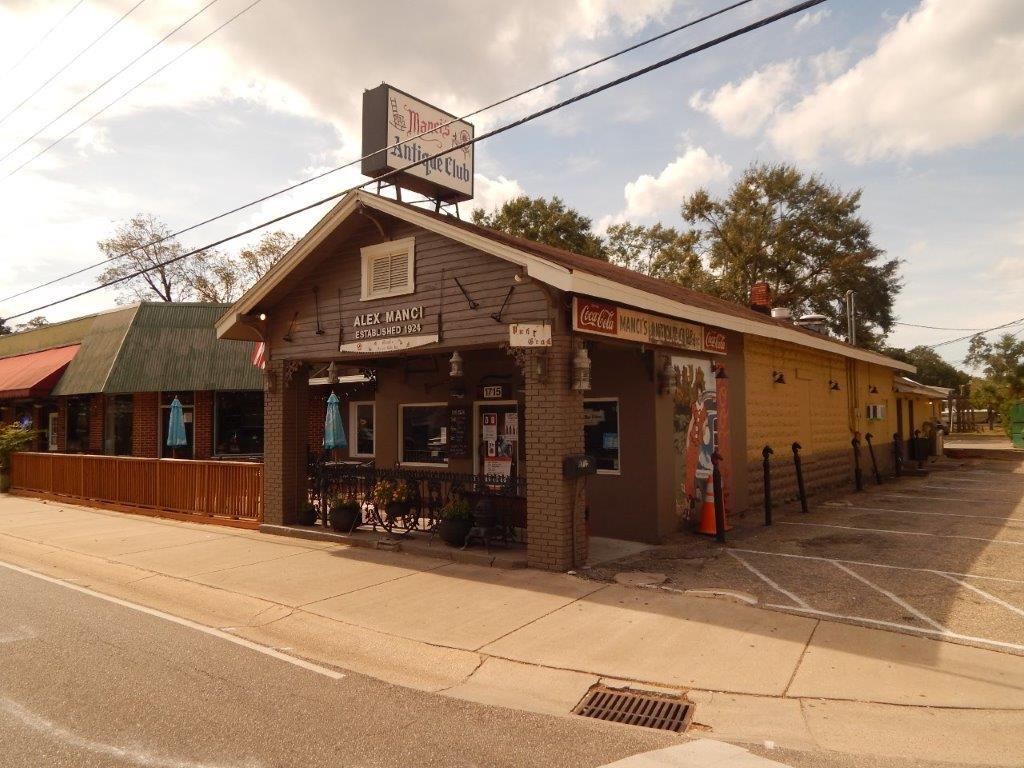 86th Anniversary
Saturday: 08-20-2022
NO COVER
Music:
Door prices and Free Giveaways!
Drink Specials
Come celebrate our historic Daphne Bar and Grill with us!
Read More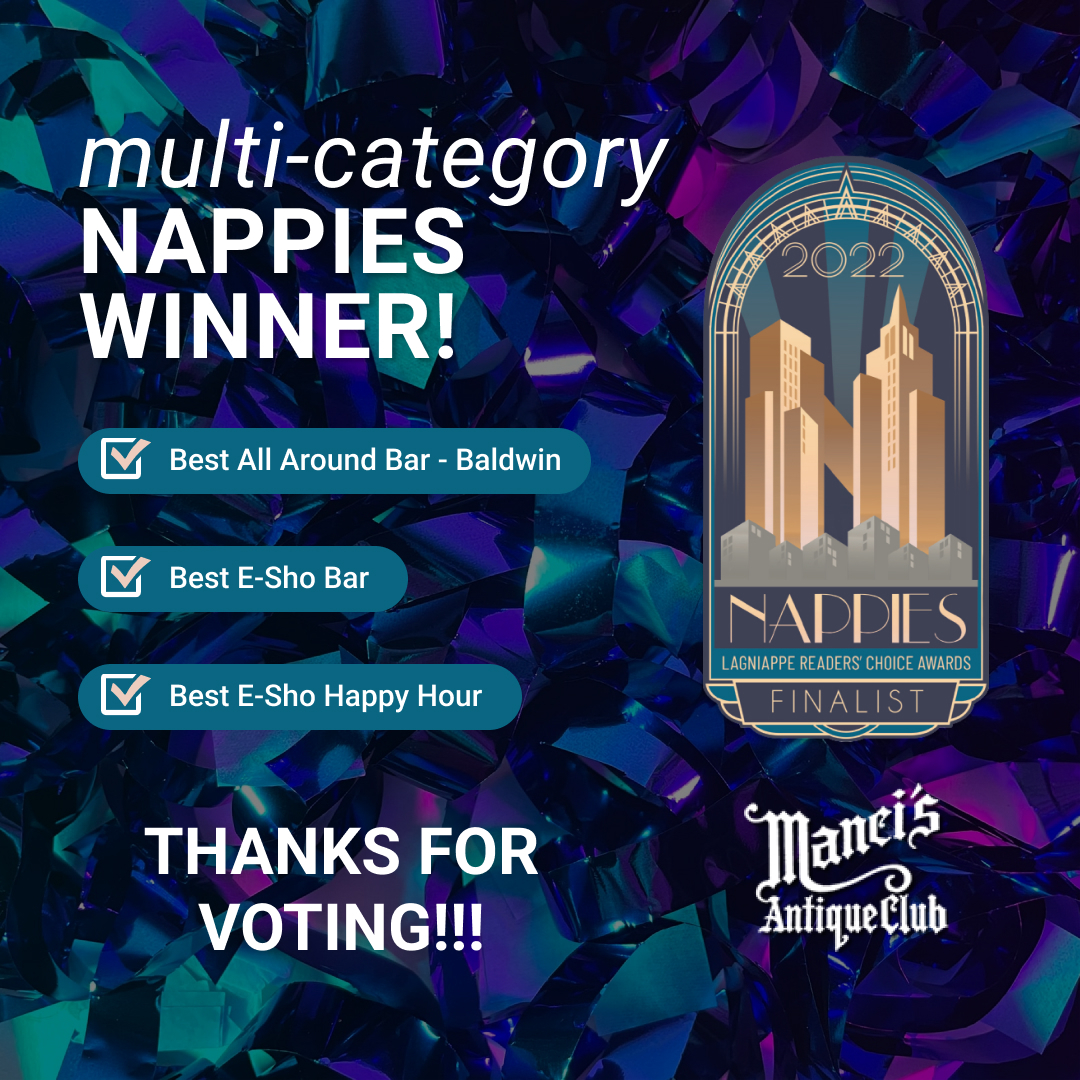 2022 Nappie Awards Winner
Thank you for voting us
"Best All Around Bar – Baldwin"

"Best E-Sho Bar"
"Best E-Sho Happy Hour"
See what all the fuss is about and check out our upcoming events!
Read More
"One of the '21 Best Bars in America' for 2018"
- Esquire Magazine
Upcoming Events
Aug 19
Brandon White and Karl Langley
Born in the small town of Fairhope, Alabama, singer/songwriter Brandon White began his musical journey at home with his family. His father taught him the art of...
View details
Aug 20
86th Anniversary Party
NO COVERMusic: Journey to MarsDoor prices and Free Giveaways!Drink Specials Come celebrate our historic Daphne Bar and Grill with us!...
View details
Aug 24
LIVE Trivia Night
Join us for food, drinks, trivia, and PRIZES for 1, 2, and 3rd place winners!...
View details
Manci's History
Manci's Antique Club is a storied institution that was transformed in 1924 from an old wooden produce warehouse into a filling station in Daphne, Alabama. It was rumored that during Prohibition, cars weren't the only things getting 'gassed' at Italian immigrant Buster Manci's filling station. By 1936, all pretense was gone, or maybe just morphed because soon after, Manci introduced his customers to a different kind of filling station. Pack-rat Buster Manci, later the mayor of Daphne, filled the walls and ceiling with collected artifacts including one of the worlds largest Jim Beam decanter collections that still bring memories of a bygone era.
In 2015, Manci's was rejuvenated by local entrepreneurs dedicated to preserving the true spirit of this beloved and iconic establishment. Most recently, the addition of Buster's Brick Oven Pizza has integrated a little of Manci's Italian flare to the area. Manci's has been recognized by Esquire Magazine as one of the top 21 bars in America. The restaurant has also been featured on Diners, Drive-ins and Dives.
Up and coming musicians entertain weekly while local recording artists return often for a jam session with the patrons who helped make them famous. It's a local favorite and you're sure to leave with a memorable slice of Daphne, Alabama history for dessert.
Got questions?
We hope to answer them in our FAQ!
Read More