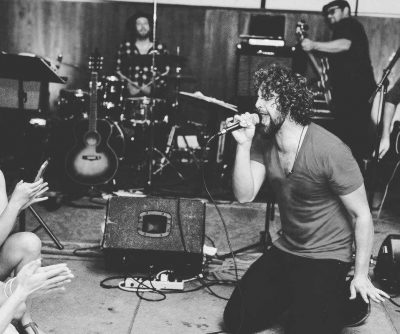 Born in the swampy southern air of Mobile Alabama, Johnny Hayes began singing and writing songs at 20 years old; and like many young artists performed in smoke filled bars on dim lit stages working vigorously to find his voice and story.
During his time and multiple performances on NBC's The Voice in 2016 Johnny gained thousands of fans, over 2 million views on YouTube, and received invaluable vocal and performance training from Grammy award winning artists and coaches such as John Legend and Alicia Keys using the platform to reach higher goals.
2018 was full of highlights as Hayes opened for Blues Traveller's John Popper and appeared in several major festivals such as MusikFest in Bethlehem, PA where he shared the stage with Gary Clark Jr. and Joan Jett.
Johnny is currently working on a solo Americana EP with new songs, stories and performances that capture the essence of a man with a thick southern background and a vastly other-worldly journey with Music, bringing listeners and viewers to the mysterious, soul-fulfilling destinations he's found along the way.