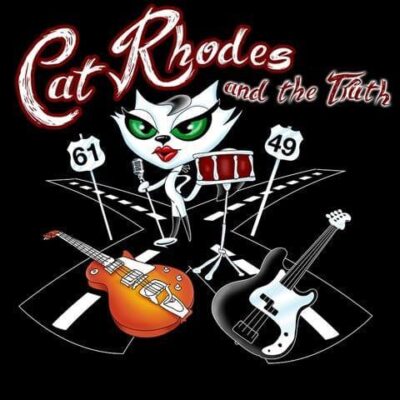 Cat Rhodes and the Truth
Follow:
Cat Rhodes performed as a guest artist with Kenny Neal while he was touring in Paris, the Caribbean, Florida, and California. She was a guest with the Kenny Neal Band on the Legendary Rhythm and Blues Cruise. Cat Rhodes and The Truth were the band for the legendary Jimmi Mayes at the Five Sister's Blues Café in Pensacola, FL.
She has also opened for Pebo Bryson, a winner of two Grammy Awards. Her experience includes appearances as the opening act for Bryan McKnight whose work earned him 16 Grammy Awards nominations. Cat was raised in a blues & gospel tradition. With family roots deep in gospel music from her mother.
Bryan Morris was recognized when the Mobile City, Alabama Council proclaimed "Nov. 18, 2019, as being Mr. Bryan Morris Day". Bryan Morris is a musical prodigy who performed as a child (age 7) on drums with his father Joe Lewis' Jazz Band all throughout the Mobile, Alabama area. Bryan Morris toured with the Blues Music Award-winning and 7-time Grammy Nominated Louisiana Blues Man Kenny Neal for over 15 years. Bryan created the band The Truth and is the band leader for Cat Rhodes and The Truth.
Bryan Morris' production company is B Mo Productions LLC. Bryan Morris is the producer for the Cat Rhodes and The Truth single "I Got It" and their album "Blues Sitting On My Doorstep" A New Single (Slim Brown) for Cat Rhodes released in 2023. Bryan Morris - BMO Productions LLC debuts on Billboard Charts as #24 (Smooth Jazz)! With the release of Roman Street's (Key To Paradise)!